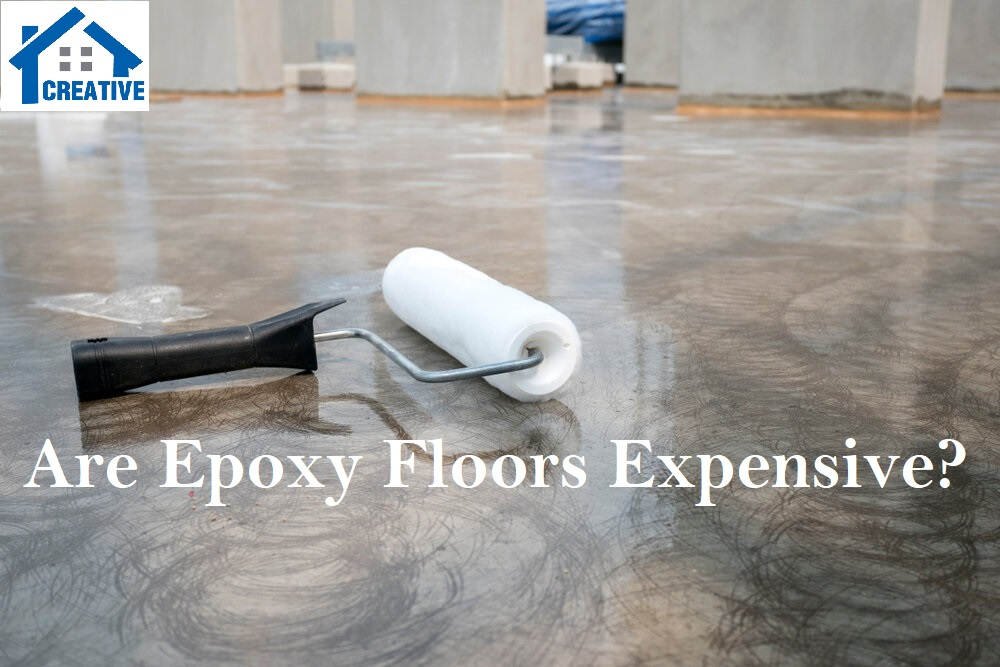 Epoxy floors are wide used product, but they remain relatively unknown among homeowners and business owner. This is particularly true for those who have never seen this type of flooring before. About the only thing that most people know about these types of floors is that they tend to be on the pricey side, costing thousands of dollars in some cases. But are epoxy floors expensive or it worth it to epoxy garage floor? The answer depends on who you ask.  Our experts engineer are available to answer any questions for your particular needs
The price of epoxy varies upon

:
Job site
Condition
Square Footage
Timing
Epoxy flooring costs ranged from 140tk to 170tk for the BD in 2022 according to CreativeBuilding. Professional epoxy flooring installation costs anywhere from 200tk to 250tk per square foot including materials and labor.
Three epoxy flooring categories:
The epoxy floors can be installed on any type of sub floor, from plywood to concrete or even concrete. The price of the epoxy tiles are determined by the cost of the material and labor. Because the chemical composition of epoxy is complicated and it takes time, a professional epoxy flooring installation project will take 2-3 days including prep time. A professional epoxy flooring installation project can not be completed in one day.
Commercial Epoxy Flooring Cost:
The commercial epoxy floors are much more than a simple garage floor. The basic process of epoxy floor installation follows the same as for residential projects with some key differences. Also, the steps and materials required to complete the epoxy flooring installation can be more involved. Common industry standards specify an epoxy floor installation project requires specialized equipment and materials.
Industrial Epoxy Flooring Cost:
The industrial epoxy floors are used in a variety of applications, including factories and warehouses. Commonly known as "industrial flooring" or "industrial epoxy flooring," these materials are often used in high traffic and heavy industrial settings. Epoxy floors are very durable, making it the perfect material for facilities that require a highly durable and waterproof material.
DIY Epoxy Flooring Cost:
At present, many people are going for to DIY epoxy flooring as it is quite cost effective and can add an elegant touch of luxury to any room. A well-planned step-by-step process, you can easily install your own epoxy floor with minimum effort, although it is advised that you hire a professional contractor in installing the material in larger areas.
Are epoxy floors expensive?
Epoxy floors cost little bit high than traditional floor. It comes under the category of premium materials and high durability that is the reason for higher prices range. The epoxy floors are having high resistance to heat and moisture, which makes it a durable material that can be used again and again after wearing off. Also, this type of floor is not easy to damage, so you do not need to worry about your kids or pets damaging them. It also has a gloss look that gives an elegant touch of luxury in your home. People who want to build a swimming pool or an entire room may pay thousands of dollars for the installation. However, if you do not need a large and full-sized epoxy floor, the cost is relatively cheap.
It worth it to epoxy garage floor?
The answer to this question depends on the types of epoxy you choose. There are different types of epoxy available in the market. The price range for each type of epoxy floor is different. Garage floor tackles lots of dust, dirt, grease and outdoor messy everyday. Epoxy floor is perfect for such floor so it is not worth epoxy garage floor.
Bottom line:
We can say that epoxy flooring cost is reasonable because of the material used in this type of flooring. The durability, longevity and high resistant to moisture and heat make it a perfect choice for both residential and commercial use.
Related Post: