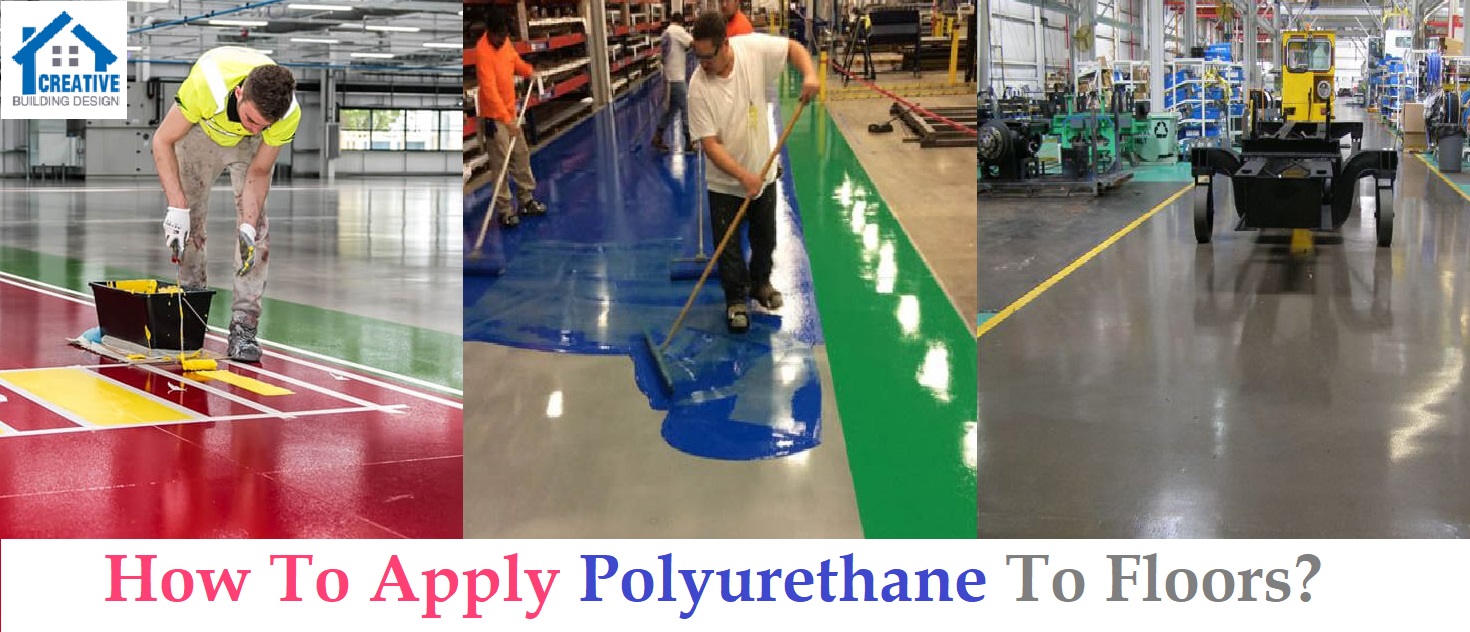 Polyurethane is a very strong and durable flooring options than tiles, wood or ceramic floor. Polyurethane protects your surface from scratches and other damages. If you not apply polyurethane correctly, you can't  get enough strong flooring. If you want to learn how to apply polyurethane to floors this article perfect for you.
What is polyurethane flooring:
Polyurethane is a closed plastic film coating which can be applied to many surfaces. This coating creates a strong bonding between the existing floor and new surface. If you want to apply polyurethane to floors or other surfaces, you will need some basic tools and equipment.
For polyurethane flooring application process you need:
Container
Soft bristle brush
Polyurethane chemical
Mineral spirits
White vinegar
Water-based polyurethane
Protection face mask
Painter's tape
Paint liners
Vacuum cleaner
Compact machine
Stick
Roller brush
Sandpaper
Soft clean cloths
Paint brush
How To Apply Polyurethane To Floors?
Here the full process of applying polyurethane to floors. Let's see:
Choose desire color Polyurethane:
First step is choose desire color Polyurethane for your floor.  If your floors are natural color and frequently stain oil-based polyurethane is perfect for you. Oil-based polyurethane is easy to apply and require to complete project one day. On the other hand oil-based polyurethane is less  expensive than water-based polyurethane.
Prepare the Floor:
Properly  clean floor before applying polyurethane. If may use  power washer to remove loose particle . After wet cleaning dry your floor completely otherwise polyurethane  not adhere with floor.
Vacuum Your Floor:
After power wash use vacuum cleaner to remove fine dust from floor. Vacuum cleaner suck up small objects like hair and cotton balls. After vacuuming floor wipe floor with white vinegar and water solution. Wear hand gloves before applying  white vinegar and water solution.
Wipe Down the Surface by Mineral Spirits:
After using white vinegar and water solution wipe floor with mineral spirits or paint thinner. After dry  mineral spirits completely remove all the remaining debris and dust from floor. After that take care about cracks and crevices of the floor.
Ensure well-ventilated working area:
Well-ventilated working area is one of the most important step of applying polyurethane For floors. You should not apply polyurethane to floors in damp environment. Open door and windows of room, you can fit oscillating for for enough wind. Another benefits of opening doors is reduce smell of polyurethane.
Protect baseboards using masking tape:
If there is wooden baseboards in your room protect them from polyurethane painting using masking tape.
Mix polyurethane:
If you buy separate components of polyurethane mix them properly before applying. Most of the chemical companies provide accurate proportion guide. You can follow this guide before mixing polyurethane chemical.
Applying the Polyurethane:
Now apply polyurethane using soft bristle brush. Brush the polyurethane in horizontal and vertical direction. Polyurethane harden within one hour, after one hour you can apply second coat of polyurethane.
Apply the second and third coat:
After one hour you can apply the second coat of polyurethane to your wood or laminate floor. If you want to get more shine apply third coat of polyurethane.
Let dry floor for 24 Hours:
After completing project let your floor dry for at least 24 hours. You can apply soft cloth to remove dust from floor if it is completed properly your floor will look very good and you can use it for long period of time.
Final Thought:
This article helps you to learn how to apply polyurethane to floors. Polyurethane is strongest  durable flooring which protect your surface from scratches. You can get more information about polyurethane from our site .You can also read some benefits of applying polyurethane to floors. Hope this article will help you and if you like this article please share with your friends. Thanks for visiting us.
Related Post: