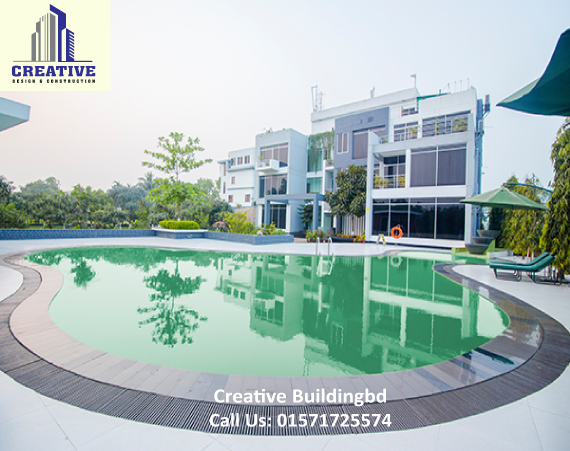 A

bout our working experience

:
Creativebuildingbd is one the best indoor and outdoor swimming pool design providing company in Bangladesh. We have all types of electro mechanical parts and accessories that is required for swimming pool construction. Our expert engineer and team member build up swimming pool since 2016 in Bangladesh. Our all swimming pool accessories exported from
world leading manufacturer company like Spain and USA.
We are expert building different types of swimming pool.
Below you see our different types swimming pool image.
In Ground Swimming Pool:
It's the popular outdoor swimming pool. You can be installed such swimming pool in yard of your home in different shape, size and design. Can be installed over concrete, vinyl and granite surface. Not required too much maintenance.
Olympic Swimming Pool:
Olympic swimming pool used in Olympic sports and the events where biggest participants arrived for playing games. Normally olympic swimming pool size more big and light than traditional swimming pool.
Overflow Type Pool:
Overflow swimming pool design slightly different than olympic and in ground swimming pool. In overflow swimming pool
waterline becomes mixed up with the scenery plus the horizon. This unique design make overflow swimming pool amazing.
The overflow swimming pool make visitor surprised and also make swimming enjoyable.
Related Post: