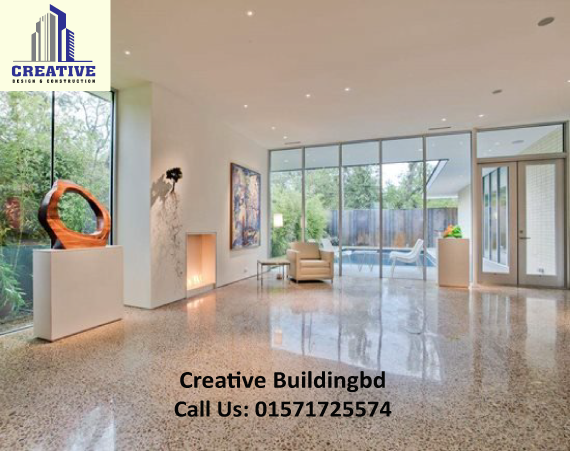 What is polished Concrete?
Polished concrete made of stunning material so that users easily customize desire design, colors. Aggregates, quartz and different colors required for making polished concrete. This kind of floors mostly used in industrial surface, shopping mall, ball room and interior of homes

 interior of homes.

Polished concrete reflect under light so that also used in party or occasion place.

It's long lasting and durable so that suitable for heavy foot traffic. Before applying chemical floor hardener apply over surface that make concrete floor more dense and hardener also reach concrete porous. Then mix desire color and texture. But which kind of floors suitable for polished concrete it's only ensure our expert engineer. So please contact with us for your inquiry.

Polished concrete easy to maintain and clean. Smooth, amazing look and hard surface makes your interior more attractive. Not required pro person and heavy material for cleaning surface. Not damage having high traffic.

It's acts like effective thermal mass keep floor cool in summer and warm in winter. Fire resistant and

waterproof so that

not damage during rainy season.
Related Post: