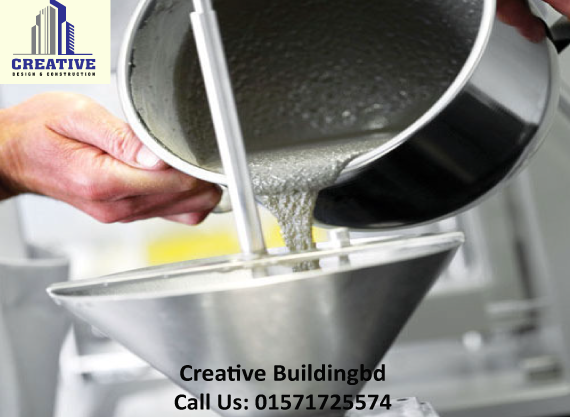 Best Construction Chemicals And Supplier Comapny Dhaka, Bangladesh
Cons. Chemical Construction chemicals used all types of construction structure. Construction chemical increase mixing freezed time. So that it's qualily not changed and it's mostly used in pre-cast and under water construction.Sometime users required build up structure under water in this situation use construction chemical that make bonding within few minutes.Recently construct Padma Bride is the best example for this sector. While Engineer make such under water construction use construction chemical for hard bonding. Globally construction chemical categorised as:
Concrete admixtures.

Asphalt modifiers.

Adhesives and sealants.

Protective coatings
Construction chemical not only used in under water construction also used inresidential, industrial, commercial and infrastructure projects. We are one of the top construction chemical service provider in Bangladesh. We provide all bellow type of construction chemicals.
Concrete Admixtures

Curing Compound

 Coal Tar

Epoxy Putty

Hydrated Lime Powder

Non Metallic Floor Hardener

Sealing Compounds

Chemial Resistant

CoatingMicro Concrete

Poly car boxylate  Ether

Putty Powder

Cement Admixture

Elastomeric Coatings

Corrosion Resistant Coating

Building Chemicals

Soda Lime

Plaster Putty

Degreasing Chemicals

Grouting Compound

Integral Waterproofing Compound

Mortar Plasticizer

Waterproof Admixture

Air Entraining Agent

Concrete Accelerator

Water Reducer

Concrete Curing Compound

Paver Block Hardener

Lime Chemicals

 Adhesives & Injections

Waterproofing

Floor Hardner

PU Foam Spray

Joint Sealants

Grouts & Resin Anchors

Repair Systems

Protective Coating

Industrial Flooring

CFR
Related Post: