Floor Hardener In Dhaka, Bangladesh

What is floor hardener?
Calcium chloride, sodium chloride or sodium hydroxide all of this admixture increase or decreases the hydration rate of cementing material. For this reason concrete takes less time to set and gain higher strength earlier than normal time. This full process called floor hardener.
Why choose us?
We provide all kinds of exact Floor Hardener more years in Bangladesh. We provide all required ingredients plus application of Floor Hardener in best price. We complete lots of industrial and residencial  Floor Hardener projects with clints satisfaction over the country.
From few years ago we be become representatives, Contractor, distributor, supplier plus approved applicators for so many other famous floor hardener Manufacturer brands like:
PRITY GROUP

DUCON

BASE FASHION
Types of Floor hardeners:
Three kinds of Floor hardeners products popular and most used in the market. It's depends which kind of projects you need Floor hardener.
Three kinds of Floor Hardener
Metallic Floor Hardener

Dry Shake Floor Hardener 

Liquid Hardener / Dust Proofer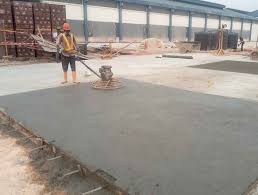 Let's discuss in details.
Metallic Floor Hardener:
 Metallic Floor Hardener  applied over  wet green concrete. While concrete casting on floor starts this Metallic Floor Hardener  powder gently applied on floor. Power trowel or else laser leveler used for leveling floor. Metallic Floor Hardener  used in extreme heavy duty industry and is high traffic area.
Dry Shake Floor Hardener:
Dry Shake floor hardener also used in green concrete. Dry shake floor hardener create abrasion resistance on floor surface so that floor become non-slippery and hard. Suitable for commercial and industrial concrete floors. Mainly used in all industrial regions and heavy traffic surfaces. Suitable for stations, heavy industry food and beverage, agricultural buildings, laboratories and  warehouse floors.
Liquid Hardener / Dust Proofer:
Liquid Hardener  applied on floor  by spray or polishing method. Mostly used in commercial and residential floors, ware house etc. Liquid Hardener  is the combination of chemical hardener and  silicate liquid. This components makes concrete s denser and increase durability.
Usage Of Area:
Industrial and commercial buildings

Basement and cellars of surface

Mechanical workshops

Storage rooms

Warehouse , Corridors, halls

Educational institutions

Parking zone

Loading platforms
Advantages:
Make floors attractive floors and safe for environment.

Strong, durable, nonfading colours.

Required less maintenance of floor surface

Make concrete dense and increased resistance.

Easy to clean and maintain.

Provide abrasion resistance for all concrete floors.
Related Post: