Which is The Best Steel for House Construction?
The most important matter during contractions a home is which type of materials and the quality of the material used in the construction work. Normally civil engineer or constructor take care all of the construction process. As a home owner you also should know which type of material is best for your home. If you not enough knowledge about construction materials this article perfect for you. Steel is one of the most important material for any construction and also plays a fundamental role in the construction work. Here we also discuss which steel company best in Bangladesh.
What are the types of steel bars?
Two types of steel bars most used in construction work, these are TMT Steel or TMX. These two steel are high-strength and ductile than any other steel. These two steel are graded as Fe415, Fe500, Fe500D, Fe550 i.e. yield strength of 415, 500 and 550 N/ sq mm respectively . Higher grade are also available. TMT bars Thermomechanical processing, also known as thermo-mechanical treatment (TMT). Used in work hardening and heat-treatment work. TMT bars made from inexpensive low carbon steel. TMX bars TMX steel is a High quality steel bar, suitable for high temperatures and fire resistant work. TMX bars are better than TMT bars but TMX is comparatively high cost. TMX bar is used in high temperature work so that not need in water tank, compound walls.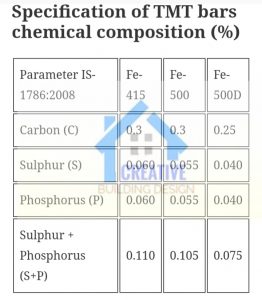 Which properties of TMX make it better steel than TMT?
If compare with TMT bar TMX rod perform high 'Heat/ Fire Resistance'. In TMT Steel bar carbon percentage is 0.30 and TMX steel bar carbon percentage 0.15. TMT Steel provide higher elongation (16 – 23%) and provide fantastic performance during earthquakes, heavy wind and other natural hazards.
Benefits of using TMT Bar:
TMT Steel rods using rapidly increased in constructions work in last few years. TMT Steel bar suitable for all types of construction work.
*TEMPCORE technology used in TMT steel bars that make TMT steel out core strong and inner core soft.
*TMT Rod create strong bond between the steel rod and concrete. This bond is very important because it's make structure strong and durable. TMT bar rod also reduce crack and sudden collapse of structure.
* TMT Steel Rod suitable and flexible for all types of structure. * Different range TMT Steel bars available in market these are Fe 415, Fe 500, & Fe 550.
Related Post: